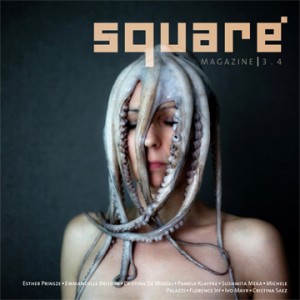 Issue 3.4 is now available. Featuring the work of Esther Prinsze, Emmanuelle Brisson, Cristina De Middel, Pamela Klaffke, Sushmita Meka, Michele Palazzi, Florence Iff, Ivo Mayr and Cristina Saez.
French/English: download / read on issuu.com
German/Spanish: download / read on issue.com
8 Responses to "Issue 3.4 is out"
simonato said at 1:15pm on January 15th, 2013:

Merci pour ce nouveau carré,
une préférence pour les travaux poétiques de Christina de Middel et de Yvo Mayr,
Très bonne année à vous,
CS.

Evan Lavine said at 8:31pm on January 18th, 2013:

Always a great time looking through Square! Special props to Afronauts – really fun and greatly executed series!

HBO said at 8:32pm on January 19th, 2013:

Je suis tombé sur votre publication par hasard comme quoi il fait bien les choses!

Bien belles images, bravo

Je vais vous envoyez quelques images en carré

Kimberly Post Rowe said at 5:44pm on February 2nd, 2013:

excellent issue! loved all of it.