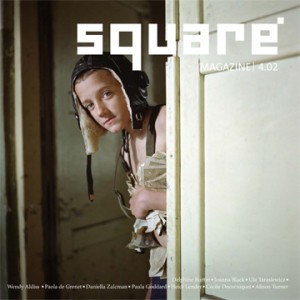 Issue 2.4, featuring Alison Turner, Cécile Decorniquet, Daniella Zalcman, Delphine Burtin, Heidi Lender, Joanna Black, Paola de Grenet, Paula Goddard, Ula Tarasiewicz & Wendy Aldiss.
English/French version: Download pdf, or view on issuu
German/Spanish version: Download pdf or view on issuu
2 Responses to "Issue 4.2 is out"
Pete said at 12:17pm on July 21st, 2013:

Hi, I don't mean to be a bit of a square but just to let you know, clicking on the image doesn't open the latest issue (4.02).

Pete said at 9:39pm on July 21st, 2013:

Terrific issue. I admired photos by Delphine Burtin and Cécile Decorniquet especially. Best wishes to all.